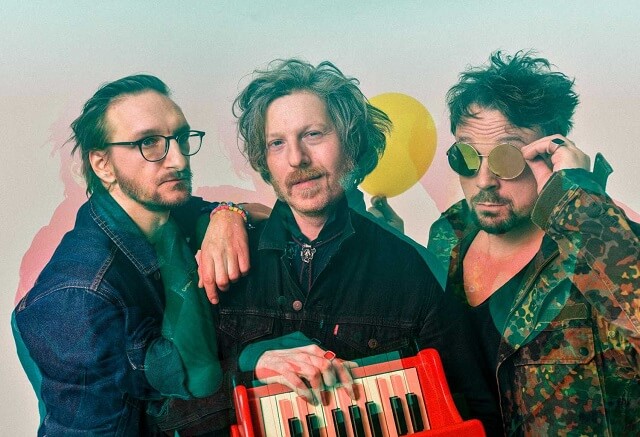 Bite The Bullet udsender i dag en nye single og en tilhørende video. Videoen fra det alternative rockband har vi premiere på lige her.
Alternativt rockband, kært barn har mange navne og Bite The Bullet har også været iført en del musikalske klæder gennem årene. Fra retro-rock over noget langt mere poppet sidst vi hørte fra dem og nu har de, tilsyneladende kastet sig ud i noget elektronisk inspireret.
I hvert fald nævnes navne som LCD Soundsystem, MGMT og Arcade Fire (der jo selv har gennemgået noget af en transformation over tid) som nogle af inspirationskilderne. Sammensmeltningen af tidligere inkarnationer af Bite The Bullet og de nye elektroniske strømninger kan høres på nyeste single, "Lose Myself":
"Singlen 'Lose Myself' handler da netop også om at slippe hestene løs og hengive sig til nu'et. Vi lever alle travle hverdagsliv med familier, SoMe, (hjemme)arbejde, og højere forventninger til hvad vi kan nå end tiden mm. tillader. Men så hænder det at vi engang imellem får et nyt perspektiv på tingene. Og på singlen 'Lose Myself' er det en person der stikker helt ud fra mængden og gør tingene på sin helt egen måde, der er katalysatoren for forandring".
Trioen er på vej med deres 4. album, der udsendes til foråret og har Søren Christensen (Fallulah, Reptile Youth og The Blue Van) i producerstolen. Første smagsprøve er altså "Lose Myself", her i form af dagens premierevideo, der er lavet i samarbejde med Palle Demant:
Foto: Peter Christensen, Bite The Bullet pressefoto