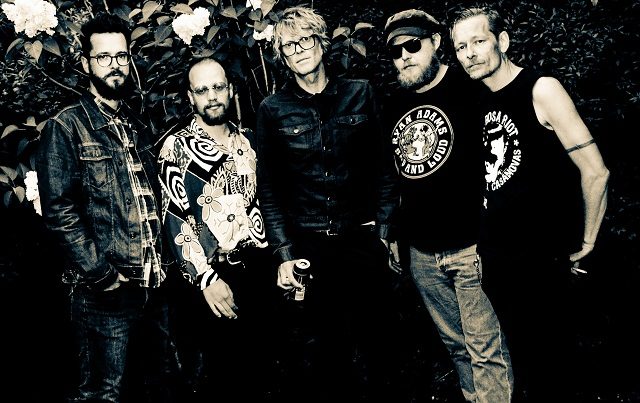 Så er det tid til, at træde på rockpedalen, danske The Brotherhood of Sonic Love er klar til at brumme igennem på en ny single med tilhørende video, som du kan nyde lige her.
Bandet startede egentlig som et far-søn projekt med en mission om, at udforske deres arsenal af fuzz pedaler. Sidenhen voksede det til et band, der udsendte en EP tilbage i 2016, hvor de sej-rockede sig til 4 stensikre stjerner:
"Faktisk lyder det som om The Brotherhood of Sonic Love aldrig rigtig har lavet andet end at sætte rock-motoren i gear og snurre og brumme derudaf, med en let psykedelisk tone blafrende i slipstrømmen".
Men nu er der altså nye toner klar, indspillet i Sweet Silence Studios og mixet og masteret af legendariske (det må man vist gerne kalde ham?) Flemming Rasmussen. Om nummeret lyder det fra forsanger Asger Westh:
"Community Service handler om at udforske de dystre, destruktive og dysfunktionelle sider af sig selv. Ind imellem klapper fælden, og så må man tage konsekvenserne. Det kan være en dyr fornøjelse. Fysisk, psykisk – og moralsk".
Bandet forsætter samarbejdet med Rasmussen henover efteråret, hvor de indspiller de sidste numre til et debutalbum, der efter planen udkommer i begyndelsen af 2019.
Her kan du først nyde "Community Service":