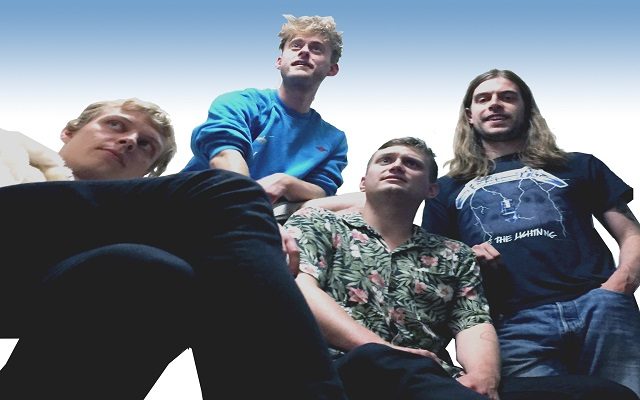 Premiere-tid, i hvert fald på vores breddegrader! De danske punkrockere Big Mess er klar med single/video nummer to fra deres kommende album. Tjek den ud lige her.
Svimmelhed og tankespind!
Det er en del af ophavet til de sange der udgør Big Mess' 12 numre lange album nummer 2, der udkommer på Indisciplinarian sidst i september måned. Melodisk punkrock, opstået efter sangskriver Tobias Bendixen var sengeliggende i en længere periode med en hjernerystelse. Nå ja, og så er Try To Enjoy It også lige en break-up plade, hvor hjernerystelsen indirekte fik indflydelse på et forhold.
Albummet er 100% et DYI projekt fra Big Mess' side, bandet har eksisteret siden 2014 og udsendte sidste år debutalbummet You Know I Care. 2 plader på godt 1 år, det er ikke et band der spilder tiden.
Det gør de heller ikke på den fængende single "Pick Ur Queen", som vi har dansk premiere på lige her. Lige knap 3 minutters energisk, melodisk og catchy punkrock, der gennemstrømmes af en britisk 80'er vibe. Ikke kun en punk-vibe, faktisk synes jeg lidt det lyder som The Cure eller The Smiths, hvis de spillede punk? Men det er måske bare mig?
Sangskriver og guitarist Tobias Bendixen fortæller selv om nummeret:
"Pick Ur Queen viser vores direkte, poppede side og er en sang om ny kærlighed og om at droppe sine parader. Titlen skal ikke forstås så heteronormativt, som det måske kan virke – for mig refererer den til mine egne varierende kønsudtryk såvel som Poison Ideas hardcore-klassiker Pick Your King".
Den opfindsomme video til "Pick Ur Queen" er lavet af Magnus Thorsager Olesen, pladen, Try To Enjoy It er ude digitalt og på LP d. 29/9.