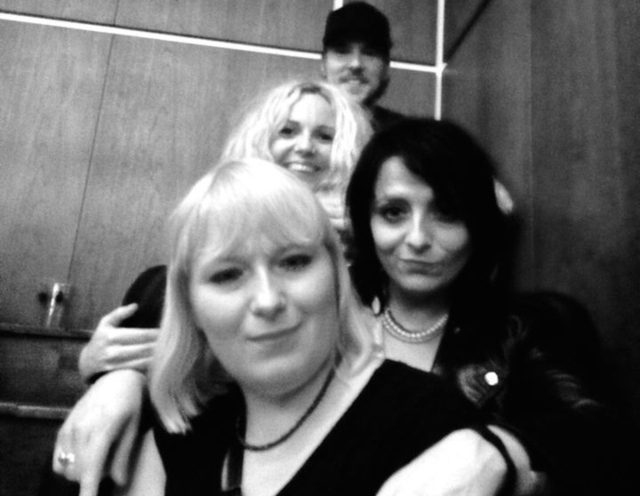 Så skal vi have støj-pop fra tre kvinder med vokalharmonier, guitarstøjflader og en tekst om skam og skyldfølelse. Two Trick Pony er klar med en ny single, som du kan høre lige her.
Der var topkarakter da vi tilbage i 2014 anmeldte albummet The Horses Are Coming fra Two Trick Pony, nu er de snart klar med en 7″ vinyl. Herfra kan vi i dag lytte til nummeret "The House That Guilt Built".
Forsanger og sangskriver Dorte Hartmann fortæller: "Det at bytte en del af ungdommens sorgfrihed ud med pligter, job og babybleer, alt i mens livet fortsætter ufortrødent for andre – vokser man fra dem? Eller kan man fastholde sig selv og sin personlighed, selvom verden ændrer sig, når man for bliver forældre? Nogle venskaber kan faktisk bevares, selvom man har forskellige mål i livet, hvis bare man ikke lader den dårlige samvittighed overmande en."
EP'en Three Tricks udkommer d. 31/8, hvor der også er releasekoncert på Loppen.