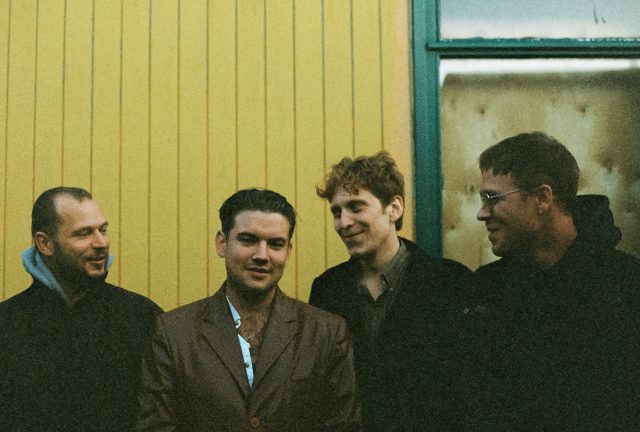 Over tre – eller fem? – numre viser Trader, at de er helt hjemme i slacker-genren og selv om udtrykket kan virke lidt kolerisk, er kvaliteten i orden på EP'en. 
Stille og roligt slacker Trader sig igennem tre numre og to vignetter på Trader EP. Der lægges stærkt ud med singlen 'Bleached', der udstråler ro og med sine fedtede gains på refrænet bliver lidt som en langsom Weezer-sang. Det er EP'ens stærkeste kort og trækker både på suspense/release og et hint af et pop-hook.
Mere kolerisk bliver det på 'Motion Pictures', hvor udtrykket bliver klassisk stenet slacker, men også lidt klagende, selvudslettende. Der er noget meget præsent apati over udtrykket – og jeg er da fuldt klar over, at det da vist er en selvmodsigelse. Mod slutningen ændres beatet til at lægge sig 'frem' og der kommer synth-kor ind over. Lidt genre-atypisk, men klædelig lille detalje.
Første vignet, 'SWM', på et minut følger og så er vi allerede fremme ved tredje og sidste egentlige nummer, 'Rambling'. Også her er det let koleriske udtryk, der toner igennem og selvreflekterende tekster: "I tried to fall in love again / but in stead I should have been going home" går én af de første strofer i en sløv stemning.
Der er generelt måske lidt tømmermænds-stemning over nummeret og det fungerer helt fint. Og så er vi igennem: EP'en lukker ned med vignetten 'Bleached revisited', som er en 'tør' guitar over nogle digitale trommer. Hm. Over tre numre får Trader dog etableret stemninger, åbneren, 'Bleached', er ganske fremragende og slackerrock kan bare ét eller andet.
På mange måder er det underfundigt, at det fungerer. For der er ikke voldsomt meget melodi i musikken, den virker aktivt til at ville fremstå sløv og uengageret – og alligevel fænger det. Noget af den samme kritik har jeg fremført overfor dream pop, men forskellen her er nok, at slacker trods alt har noget på hjerte, at genren har en iboende ironisk distance – og så bruges effekter som distortion ved lav volumen som giver ét eller andet i forhold noget kant, der tøjles.
Trader EP er et rigtig fint bekendtskab selv om vignetterne ikke giver så meget mening.
Den er i hvert fald værd at hive frem – om ikke andet, så på grund af åbneren!
Anmeldt af: Troels-Henrik Krag