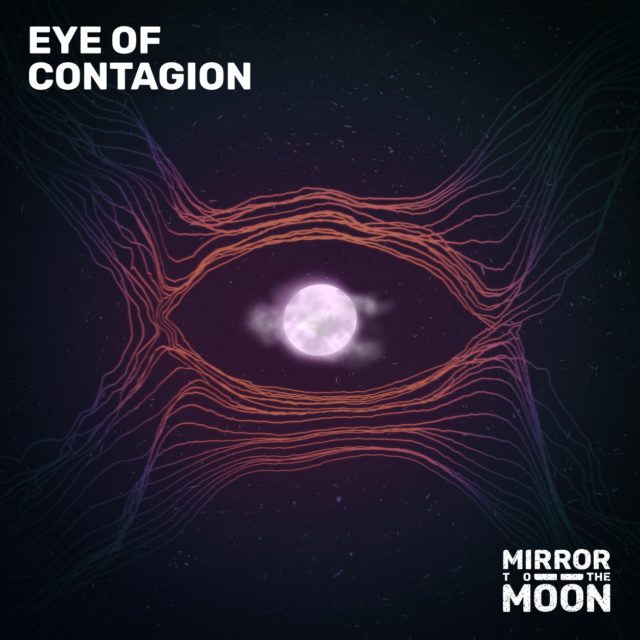 Fra Silkeborg brager Mirror To The Moon igennem med stærkt vokalarbejde og flot produceret lyd. Resultatet er fint, men bandet falder lidt i fælden om at kontrollere for meget – og gør dermed deres rock lidt ufarlig.
Lad mig starte med at hylde især Jonas Krohn Gervins stemme og egentlig også backingvokalerne i bandet. Har man en god sanger, 'får man også en del gratis', når det kommer til rock. Der synges solidt og leges også med de fine evner – eksempelvis i nummeret 'Higher', hvor en falset-vokal placeret godt tilbage i mundhulen kombineret med lidt delay og rumklang giver associationer til Talk Talk. Fedt!
Det er i øvrigt et fint, blandet nummer, hvor førnævnte vokal skaber en ballade-stemning, mens underlægningen hugger løs med rag'ede riffs. Det kunne være gået galt, men fungerer rigtig fint.
Vi bevæger os som nævnt inde for rocken og især trommerne har lidt klik og der spilles konstant med små, legende fills. Det kan til tider give lidt en fornemmelse af at være lidt malplaceret, men isoleret set passer det fint til den øvrige underlægning. Her er der nemlig tale om en meget komprimeret lyd, hvor meget af kanten fra eksempelvis de distortede guitarer fortaber sig i den pæne produktion. Lidt som man så under NU-rocken, hvor kant nærmest blev skrevet ud af ligningen.
Der er vi dog på ingen måde med 'Eye of Contagion', men jeg bliver som lytter ved med at tænke: "Hvad nu hvis de havde givet los her? Hvad nu hvis det hele fik lov at være lidt beskidt?". Og det bliver på den konto en mangel. Eller i hvert fald et forbedringområde.
Det skal nu ellers ikke tage noget fra energien, der er konstant over de fem numre – selv balladen 'The Crisis' – og et nummer som 'Layers' har hints af Hendrix. Altså bare uden den der flossede, smadrede, kantede lyd. Bandet bryster sig af at være komponister i øvelokalet men rockmusikere live. Det virker egentlig troværdigt nok og jeg kunne godt forestille mig at drikke øl til dét her, men i så fald live og ikke i den ret polerede indpakning, EPen repræsenterer.
En skæg detalje er nummeret 'The Village, der går "Don't leave the village" i refrænet og får mig til at tænke på reaktionære, fodformede folk fra Silkeborg-egnen – og sådan helt Grimmsk angst for ulven, der jo er set netop på Silkeborg-egnen.
Bandets kompositoriske tilgang gør, at der er masser af variation, ikke én tone sidder skævt og det hele for så vidt spiller – at jeg så hellere ville have at de smed tøjlerne lidt, er en smagssag. For dygtige er de – både til at spille, producere, optage og vel egentlig også skrive sange.
Så. Hermed min anbefaling – det kunne blive rigtig godt, hvis bandet turde blive lidt mere beskidte i lyden og – som min gamle musiklærer sagde – 'turde spille uden underbukser'.
Anmeldt af: Troels-Henrik Krag