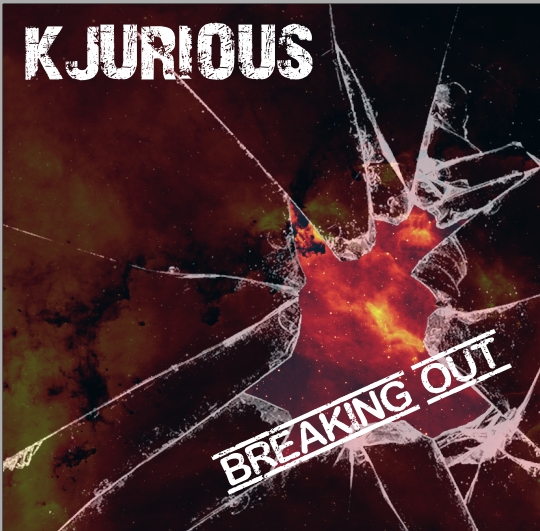 Kjurious er på Breaking Out ikke voldsomt kuriøse, men leverer til gengæld et godt slag rock, der fungerer så længe musikken spiller – men også er lidt ude af øret igen, når EPen rinder ud. 
Kjurious spiller midtersøgende, melodisk rock hvilket kun i begrænset omfang harmonerer med bandets selvopfattelse som hard rockers.
Hvad de dog gør, er at tage melodierne alvorligt, er ikke for fine til at lægge terts-vokaler og fyre vilde soli. Så kan genrer være nok så 'definerende' – bandet vil feste og lykkes i ét eller andet omfang med at fange den live-energi, de i pressematerialet påstår at have, på plade.
Samtidig er vi også bare solidt plantet i midten af en rock-mainstream. Hvis en sådan findes. Numrene er bygget op som pop-sange med catchy omkvæd og enkelte breakdowns. Det gør, at bandet er i risiko for at falde i ét med så mange andre.
Den melodiske tilgang minder mig om hedengangne skanderborgensiske Mellanies og der er også lighed i, at de engelske tekster leveres med en vis indflydelse af det danske sprog.
Det hele er ganske festligt, dansabelt og inviterer til at drikke øl. Jeg kunne godt have tænkt mig, at de havde arbejdet noget mere med lead-vokalen, men det er et spørgsmål om smag og behag…
Den største anke bliver derfor, at et band med et navn som en variation over ordet 'curious' er så genremæssigt uspektakulært.
EPens seks numre hænger ikke alvorligt godt fast efter tonerne er klinget ud, men så længe musikken spiller, er der underholdning og god produktion at glædes over. Numrene er ordnet sådan, at der åbnes og lukkes med to energiske sange – og de to midterliggende har mere stille/balladepræg.
Det er en sjov, men fin, disposition og gør at man både kommer ind og ud af værket med en opfattelse af energi.
Jeg tror, Kjurious skal blive ved med at gøre det, de gør. Og sørge for at spille så meget live som muligt. For EPen indikerer, at der er god energi – og de har da også ifølge pressematerialet varmet op for en perlerække af gode bands. Jeg gad godt at høre, hvordan de guitarsoloer, som nok er det mest distinkte på EPen, vil blive leveret live.
Men som lytte-plade er der ikke så meget at komme efter på Breaking Out. Og samtidig vil det være analt at give en dårlig karakter – da musikken fungerer fint i det øjeblik, man hører den.
Og det er måske også fair nok: Rock skal ikke nødvendigvis mane til de store tanker, men give en fest i øjeblikket. Og med den vinkel sniger vi os op på fire ret ukuriøse stjerner.
Anmeldt af: Troels-Henrik Krag