Psyched Up Janis' første album Swell har 20 års jubilæum i år – det valgte bandet at fejre  med en række koncerter, hvor hele Swell bliver spillet – jeg havde fornøjelsen at opleve dette i fredags (Kristina var egentlig ikke af sted i "officielt GFRock regi" denne aften, men blev så begejstret, at hun efterfølgende sendte os denne anmeldelse, red)
Aftenen starter godt ud med et proppet og udsolgt Store Vega, Baby in Vain varmer op med bravour og mega-øllen på 0,75 liter har aldrig smagt bedre. Der er god stemning – det her kan kun blive godt.
Pludselig slukkes lyset og en mand kommer ind. Det er René, som er drengen der pryder coveret på Swell – han byder velkommen og publikum går amok. På skærmen bagved scenen, vises en pladespiller, der bliver sat en plade på; Swell.
Fra start til slut koger Vega, der bliver crowdsurfet og hoppet som en gal, gulvet ryster og der er øl ud over det hele.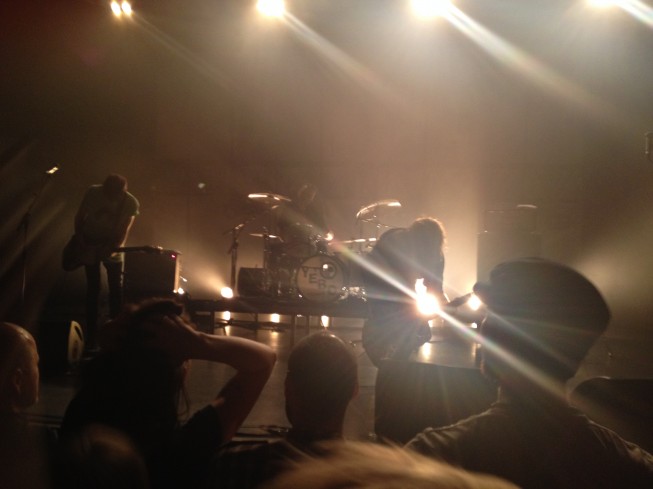 Frontmand Sune Rose Wagner er som altid af få ord, men får sagt tusind tak hele to gange. Bassist Jakob Jørgensen kaster sig selv og sin bas rundt, gennem hele koncerten, som var dette hans sidste dag på denne jord. Yebo giver trommerne prygl, på trods af influenza, og finder ydermere tid til at rede håret igennem mellem numrene – alt er som i gamle dage – og det holder hele vejen igennem.
Der er gang i fællesskrålen fra start til slut – en unik oplevelse, ingen med hang til rockmusik burde være foruden. Koncerten har i den grad karakter, og de publikummer der troede de kunne stå stille og roligt oppe foran med en øl, kunne godt tro om igen. Crowden af glade hoppende mennesker foran scenen står ikke stille ét sekund – og får mig til at tænke på hvordan det plejede at være, at gå til rockkoncerter i slut 90'erne og start nullerne – helt unikt, og svedigt – bogstaveligt talt.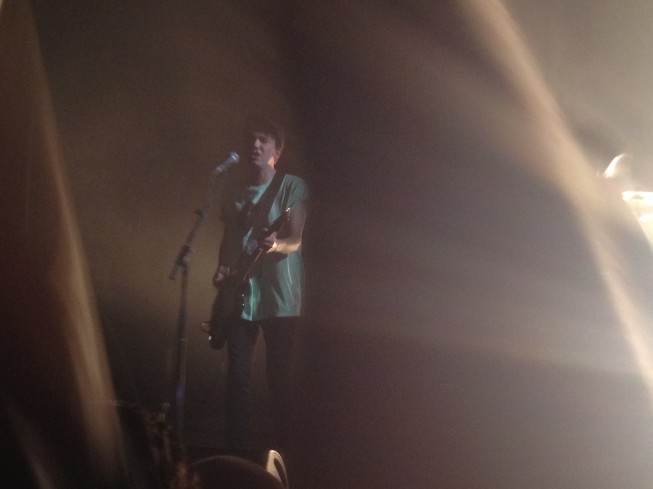 Det var en fornøjelse at opleve Swell live – specielt "Shudder" fik salen til at gå fuldstændig amok, kombineret med røgmaskine og perfekt lysopsætning, kan denne oplevelse slet ikke sammenlignes med noget andet. Som tidligere nævnt, var der dømt fællesskrål, hvilket specielt var helt tydeligt til nummeret "Chandelier", hvor bandet blev overdøvet af publikum og dermed formåede at skabe en følelse af eufori, kærlighed og rock'n'roll på en og samme tid, som løftede koncerten til et højere niveau og skabte en fantastisk helhedsoplevelse. Det er svært at fremhæve nogle numre frem for andre, det hele sad lige i skabet.
Da hele repetoiret på Swell var kørt igennem, går bandet af, men vender frygteligt tilbage med klassikerne "Special One" og "I think You Suck", fra pladen Enter the Super Peppermint Lounge samt numrene "Dense High" og "Shoot the Breeze". Jesper, Jakob og Sune går derefter endnu engang af scenen, men Vega vil have mere, gulvet ryster nu mere end tidligere, og Psyched up Janis kommer tilbage og runder af med  numrene "Strange Pier", "Evil Beauty", "Where the Lights won't Shine" og sidst men bestemt ikke mindst klassikeren "The Stars are Out". En perfekt aften med et band der stadig kan deres shit helt ind til benet – Psyched Up Janis er, og har i 20 år, været Danmarks bedste rockband.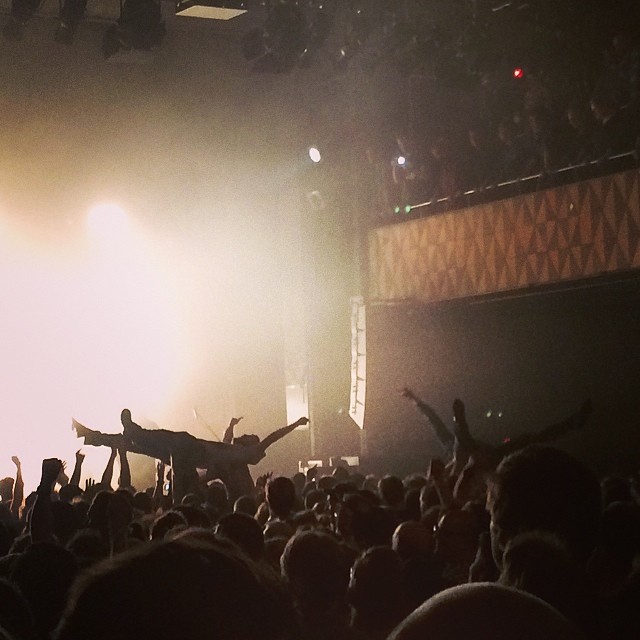 Anmeldt af Kristina B. Kristoffersen
Foto: Katrin Mortensen/Daniel Toke Hansen

Besøg Psyched Up Janis på Facebook.
Sætliste:
Vanity 
I Died In My Teens 
Shudder 
Modest Us 
Subsonic Why 
Swirl Like You 
Chandelier 
Dead Green Summer 
Reddening Star 
New 5 
They 
Fragments 
Special One
I Think you Suck
Dense High
Shoot the Breeze
Strange Pier
Evil Beauty
Where the Lights won't Shine
The Stars are Out