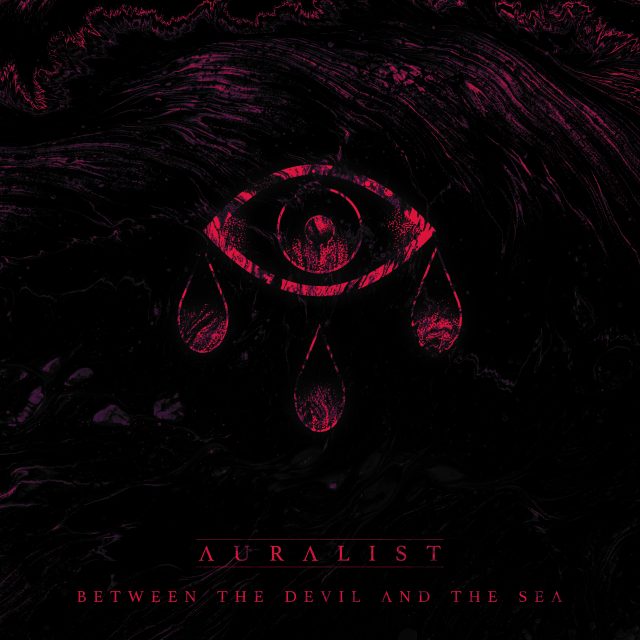 Med masser af hjerte og let genkendelighed i genren brager Auralist derudaf på Between The Devil And The Sea. Selv om anmelderen ikke er fan af metalcore, må det medgives, at det er effektiv musik og dygtigt lavet.

Der er ingen tvivl om, at Auralist har meget på hjerte: Titler som 'Digital Misery', 'Deadweight' og 'Failed State' fortæller om en generation i apati, om magtesløshed og en verden hvor alle råber.
"Indifferent / Gone with the wind / The grass is greener 'cause you paint it yourself / You're about to lose yourself to / The digital, modern-day, slow decay" går 'Digital Misery' og ikke meget håb efterlades til lytteren.
Og 'Failed State' tegner et billede af råbekoret uden mening:
"We, We've lost our way / Our words have been lost in the many / We, We've lost our way / Our words have been lost in".
Al denne apati og afmagt bliver så råbt, growlet, screamet og pænt egalt-sunget af metalcore-bandet, der rammer så præcist lige ned i genrens kendetegn, at det på én gang er imponerende og tenderende til skabelon-tænkning.
Men selv om genren bestemt ikke er min kop te (hvad i Hel skal i øvrigt de der opkast-lyde til for?), så er det ret effektivt. Festligt endda, når der djentes, laves breakdowns og arbejdes med stærkt komprimeret lyd.
De egale stykker skaber dynamik og kontrast, men er nok også dér, jeg finder det sværest at holde af musikken. Ikke for det; der synges bedre end mange andre bands, men hvad der på det positive bliver variation bliver måske nok mere en smule matter out of place.
Det ER smag og behag, men nu er det sagt.
Og så igen: 'Rama', der har ballade-præg kan ét eller andet med den ret nasale vokal i starten. Jeg er dog lidt i tvivl om hvorvidt det er variationen – vi er næsten ovre i en powerballade – eller fordi det vitterligt er godt?
Titelsangen, 'Between The Devil And The Sea', byder på masser af synth, firkantede guitarfigurer og leverer ganske hæderligt på genren (inklusive opkast-lyde) og bliver en form for tour de force i metalcore: Komplet med sart breakdown med boblende synths og chorus-guitarer – for så at eksplodere i mere firkantet smadder.
Det er ikke sådan, at Auralist bærer noget nyt til genren og Between The Devil And The Sea bliver næsten et leksikonopslag under ordet 'metalcore'.
Jeg må medgive at der er styr på lyden, på genren og at der faktisk tydeligvis er noget på hjerte.
Så det vil være decideret tarveligt af mig at give pladen mindre end fire stjerner.
Jeg tænker, der er en fest at finde live med en øl i hånden til det her – og pladen skal da nok også skabe lykke hos tilhængere af genren.
At jeg så ikke køber ind i hele æstetikken, skal ikke være bandet til last – de er dygtige!
Anmeldt af: Troels-Henrik B. Krag