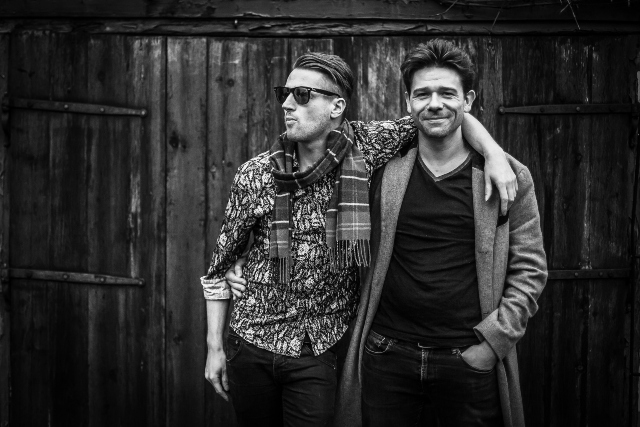 Indie/amaricanarock på dansk med vældig højt til loftet. Sådan præsenterer Undertegnede dem selv. De er ude med en ny video/single, som vi har premiere på lige her.
Undertegnede kalder sig selv et fleksibelt kunstnerkolletiv med hang til det melodramatiske, og består for tiden af Anders Beier Stokkebæk, Lajla Nielsen & Jeppe Bergmann Hamming. De udsender sidst på måneden deres nye EP Før Vi Falder, opfølgeren til sidste års Musik Til Den 2. Ungdom. I dag udsendes første single og tilhørende video, "Tro På Mit Ord".
Af musikalske referencer nævner de forskellige navne som The tallest man on earth, Madrugada, Sufjan Stevens, Nephew, akustisk Minds of 99, Springsteen, Pink Floyd og 16 Horsepower. Om den aktuelle single lyder det:
'Tro på mit ord' er en natblå americana-walz om at gøre det helt rigtige og det helt forkerte på en og samme tid og med al den magt og vælde, en mand kan opbyde. Det er støjguitar og englekor. Det er don't do this at home kids. Det er Undertegnede med hjerte og sjæl.
Vi har længe puslet med tanken om en visuel overbygning, men manglet den rette idé. Indtil vi kom i tanke om Peter Gabriels fabelagtige 'Here comes the flood' med tilhørende anime-video, der for mange år siden blæste os bagover. Den sprøde visuelle stil, den særlige følsomhed og dynamik tilføjer sangen endnu flere lag og understreger hæmningsløst yderpolerne i vores musikalske forelskelsesfortælling.
Albummet Før Vi Falder udkommer d. 27/3, besøg Undertegnede på Facebook HER.