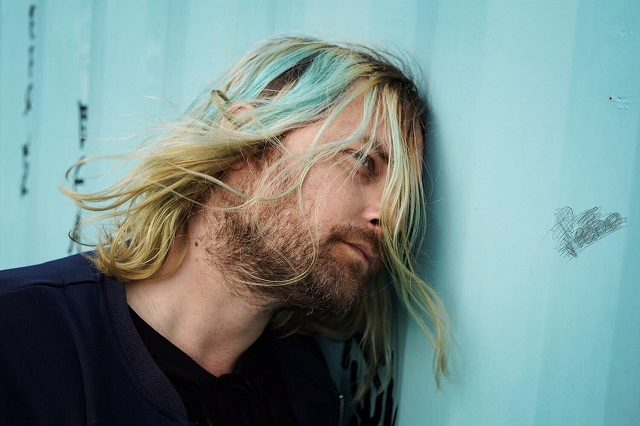 Indie/psychede Eerie Glue har indspillet en række coverudgaver af personlige favoritnumre, fra Outkast over Leonard Cohen og Pete Doherty til The Ronettes, Daniel Johnston og Bonnie Tyler. Det 13 numre lange album, Immitations, kan du lyttet til lige her.
Coveralbum og især numre er jo ikke et sjældent fænomen, men det er måske knap så ofte at et navn fra vækstlaget/undergrunden kaster sig ud i, at udsende et helt album med coverversioner. Det er ikke des tro mindre hvad Bünyamin Eroglu har gjort, ligesom han ene mand har stået for indspilning og mix, mens Jacob Brøndlund har masteret.
Det kan umiddelbart virke som en både små-skør og muligvis også dumdristig idé, men når man hører de første toner Outkasts "Hey Ya" kørt igennem Eerie Glues døsige lo-fi filter, så giver det faktisk en form for mening. Den drømmende/døsige/psykedeliske æstetik er et gennemgående element på pladen og binder de ret forskelligartede numre sammen, så den ellers melodramatiske og bombastiske "Total Eclipse of The Heart" sagtens kan eksistere side om side med ellers mere skrabede numre som "Walking The Cow".
Den fulde trackliste er som følger:
Hey Ya! – Outkast
Living On My Own – Freddie Mercury
A Better Future – David Bowie
Paper Thin Hotel – Leonard Cohen
Lady Don't Fall Backwards  – Pete Doherty
Hybrid Moments – Misfits
Bastards Of Young – The Replacements
Total Eclipse Of The Heart – Bonnie Tyler
Freak Scene – Dinosaur Junior
Sliver – Nirvana
The Water – Black Francis
Walking The Cow – Daniel Johnston
Be My Baby – The Ronettes
Foto: Thøger Kappel, Eerie Glue, Imitations pressefoto