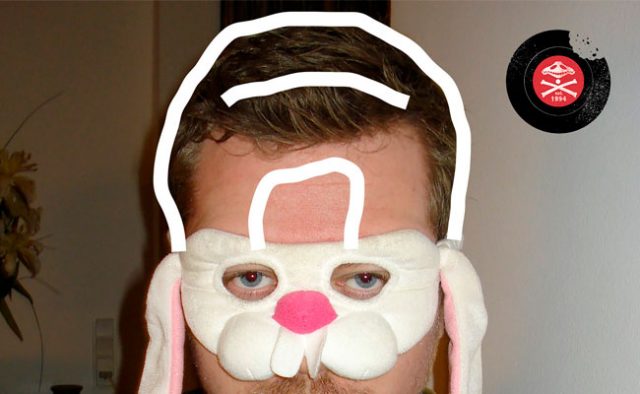 For hele 8 år siden, udgav Beta Satan deres første, og indtil videre, eneste album, Girls. Nu er de, som en trold af en æske, tilbage for fuld skrue, med påske singlen "I AM JACKRABBIT".
8 år! Det er alligevel lang tid, og man havde da næsten opgivet at høre mere fra Aarhus bandet, efter deres yderst vellykkede debut Girls, som høstede fine anmeldelser, på trods af deres lidt atypiske og meget aggressive take på rocken.
Det er der ikke lavet om på, på "I AM JACKRABBIT", der forsætter hvor Girls sluttede. En sang der har været undervejs i en årrække, og som hele tiden, har været ment som et påskenummer. Nu skulle det åbenbart være, og om det er en forløber til et nyt album eller en one-off, må guderne eller Beta Satan vide.
Dog er sangen at finde på bandets pladeselskab Crunchy Frogs 25-års jubilæums udgivelse And Now For Something Completely Crunchy.
Udgivelsen indeholder 16 singler fra hvert af Crunchys aktive, og semi-aktive, kunstnere. Hver single er en selvstændig udgivelse, men udkommer i september samlet på vinyl. Indtil da udkommer de med 1-2 ugers mellemrum fra fredag d. 19/4 og frem til 25-års fødselsdagen i midt-september. Udgivelsen er en slags musikalsk kædebrev, hvor hvert nummers start-tone er den samme som sluttonen på det forrige nummer. De næste singler i rækken kommer fra The Tremolo Beer Gut og I Am Bones – det skal nok blive dejligt crunchy.
Følg linket og se hvad Beta Satan gemmer i påskeægget: