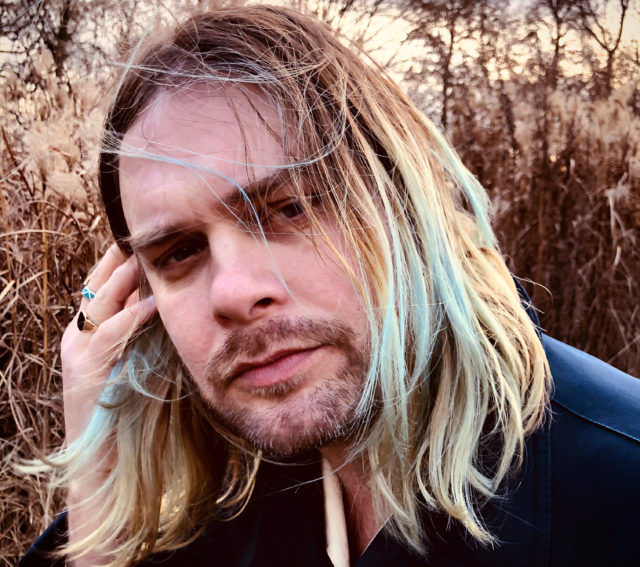 BÜNNI (Bünyamin Eroglu) der for tiden har base i Berlin er klar med en video til nyeste single, "Transatlantic Miscommunication", den har vi premiere på lige her.
BÜNNI er, og har i lang tid været, en produktiv herre. Udover soloalbum som BÜNNI, seneste udgivelse er fra slutningen af sidste år, har han udsendt en række EPer og plader i den psykedelisk pop/rockede Eerie Glue konstellationen. Nu er der igen et nyt album på trapperne, Transit er sat til at udkomme i slutningen af april. Førstesinglen udkom fredag i sidste uge, nu er der en tilhørende video klar.
"Transatlantic Miscommunication"  er en sang om "uopnåelig kærlighed mellem to forelskede, om fortvivlelse og knuste drømme". BÜNNI har selv indspillet hele albummet i Berlin (hvor han for tiden arbejder på nye sange  og også stået for at mixe, mens det er blevet mastereret i Peak Studios, i Tyskland.
"I'm heading in the wrong direction, I don't know wjere to go // I'm making all the wrong decesions, I don't know what to do", lyder det indledningsvis i det roligt, dagdrømmende nummer, hvor BÜNNI får demonstreret at han kan få meget ud af ret enkle virkemidler – leveret i en stram, 3 minutters ramme. Nogen gang behøver man ikke store armbevægelser for, at udtrykke de store følelser.
Videoen er filmet af Thøger Kappel og redigeret af Ugly Cousin.
Foto: Geraldine Jennifer Heeb