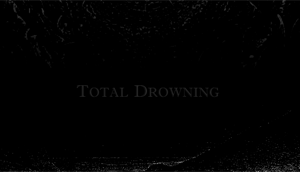 Drowning er et netbaseret pladeselskab, drevet af Danny Keutzfeldt, der med jævne mellemrum udsender drone & doom musik til gratis download, fra nære såvel som fjerne kroge af verden.
Nu er den nyeste udgivelse klar, Drown11 Total Drowning, som modsat tidligere, mere afgrænsede udgivelser består af numre fra 6 forskellige kunstnere. Selv om der er tale om en opsamling, så er intet af materialet tidligere udgivet.
Vi har tidligere bragt et interview med Kreutzfeldt, en kort introduktion til Drowning og en omtale af Drown10 – det finder du alt sammen HER.
Trackliste og credits for Drown11 Total Drowning:
1.  i AM esper – A Sombre Moon Through The Black Myst Part 1 – 10:08
2. Wyrm – The Fates (Reprise) – 08:32
3. Outer Nothingness – Lost – 07:14
4. SOL – Viljen Til Kamp – 06:00
5. Ainshval – The Lost Race – 10:25
6. Omar Garita – Pour Lénina – 13:36
Artwork: Gustave Doré. Cover: Danny Kreutzfeldt.
Mere info, omtale af kunstnerne og link til gratis mp3 download af Drown11 finder du på Drowning
Like GFRock på facebook og få nyheder om rock, rul, metal and the what have you – hver dag!