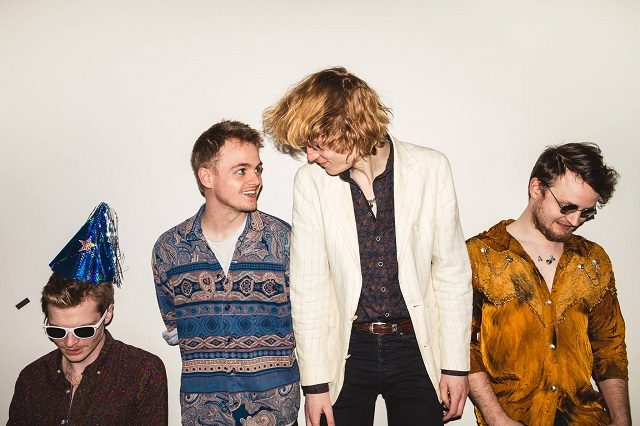 Rockbandet Tin Can Telescope har fået lavet en interaktiv video til deres nye single "Just Another Day of (Pack)Aging", der kredser om nogle af de ting som hurtigt kan gøre livet trivielt og kedeligt.
"Just Another Day of (Pack)aging handler om at arbejde på en papfabrik – et arbejde, der hverken stimulerer kognitivt eller fysisk, men dog et arbejde, der skal passes, så vi alle sammen kan få pap. Dagene ligner hinanden og selv en længere ansættelse kan beskrives med kun få ord. Alligevel er det lykkes at skrive en lang sang, der kommer vidt omkring, om hverdagen i sådan et arbejde. Det skal ses som en påmindelse om, at hverdagen er, hvad man gør den til, og at den er fuld af små sidehistorier, som kun venter på at blive opdaget og fortalt.
Denne påmindelse illustreres af, at videoen er interaktiv, så den, ligesom hverdagen, bliver hvad seeren gør den til!".
Prøv det HER.
Foto: Jakob Villumsen