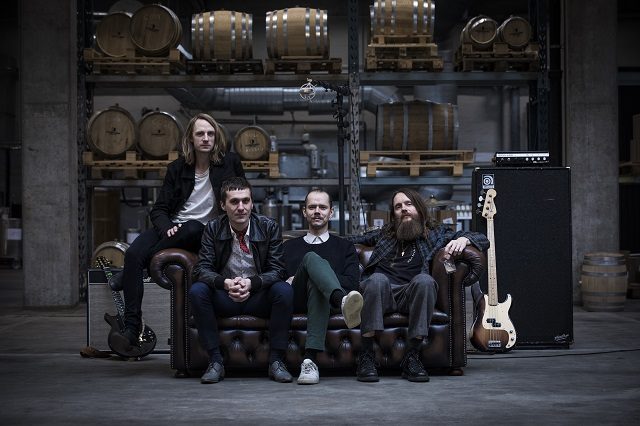 The Blue Van har, som bekendt, droppet "blue" fra navnet, i hvert fald for en stund, i et forsøg på, at finde tilbage til de mere rockede rødder.
Det betyder også et brud med 3-minutters rammen, da deres nye single, "Rose of Jericho" strækker sig over næsten 6 ½ minut. Sikkert for lang til radioen, men ikke til Dagens Track!.
Om sangen forklarer frontmand Steffen Westmark:
"Vi vidste, at sangen ville få en særlig betydning for os, da vi begyndte at arbejde med den. Den har en musikalsk ærlighed og oprigtighed, som vi gerne vil insistere på – også selvom det betyder et brud med 3-minutters-popskabelonen og i stedet".
Albumudgivelse, og i den forbindelse en tour, er lige om hjørnet:
Fre 06 apr 2018, Horsens – Kulisselageret
Lør 07 apr 2018, Lyngby – Templet
Fre 13 apr 2018, Næstved – Vershuset
Lør 14 apr 2018, Odense – Kulturmaskinen
Fre 20 apr 2018, Århus – Radar
Lør 21 apr 2018, Kbh – Loppen
Fre 27 apr 2018, Aalborg – Studenterhuset
Lør 28 apr 2018, Frederiksværk – Gjethuset
Her er Dagens Track: