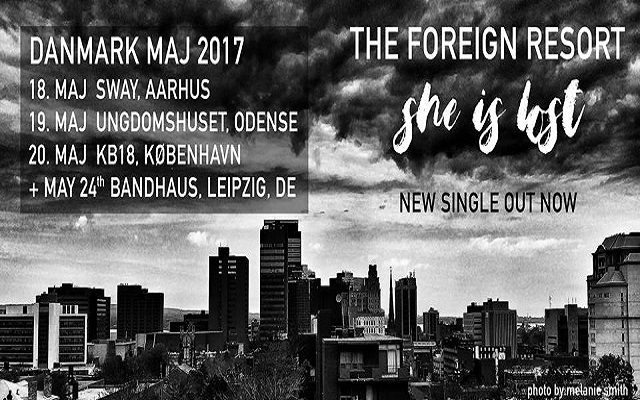 Danske The Foreign Resort er klar med en ny single, den første siden EPen The American Dream fra 2015, hvor bandet kiggede på den amerikanske drøm anno 2015. Der er da sket lidt i staterne siden!
Både den EP og forgængeren Scattered & Buried blev anmeldt positivt her på siden, hvor gruppen præsenterede en britisk inspireret blanding af new romantics, post-punk og noget shoegaze. Sidstnævnte element er der nu skruet lidt op for på singlen "She Is Lost".
Du kan fange bandet live 3 steder i løbet af denne uge, Sway i Aarhus d. 18. maj, Ungdomshuset i Odense d. 19. maj og KB18 i København d. 20. maj.
Her er Dagens Track: