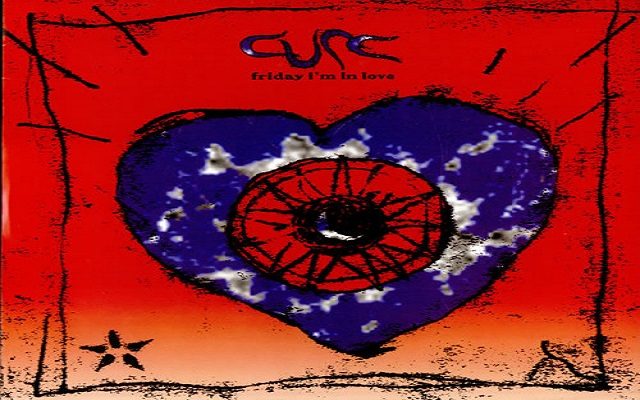 Fredag! Og der fyret op for vores flyvende Delorean igen efter et par ugers pause, så vi skal endnu engang 25 år tilbage i tiden.
For i går var det nemlig et kvart århundrede siden, at The Cure udsendte single nummer to fra albummet Wish. Det blev samtidig et af deres største hits og sikkert et nummer, der med tiden er blevet alt fra evergreen til overspillet.
Der er, naturligvis, tale om pop-baskeren "Friday I'm In Love", og ja, den har man da hørt tit… men hvornår har du egentlig hørt den sidst? Ligesom med mange andre overspillede numre, så er der en grund til den er blevet spillet tit. Den er god.
Dagens Track er "Friday I'm In Love", her i en live udgave fra 2012, bare for at gøre det LIDT anderledes: