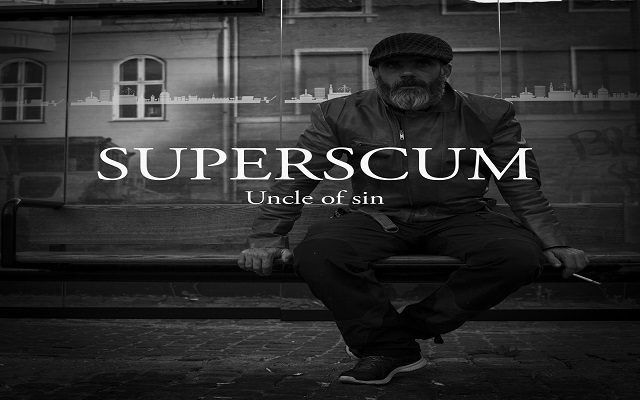 Det aalborgensiske country/americana band Supercum udsendte for lidt over en måned siden, deres nye single "Uncle of Sin".
Vi har anmeldte to EP'er fra bandet i positive vendinger, første gang i 2014, og seneste i slutningen af sidste år, hvor Troels-Henrik roste bandets lyd, produktion og mandekoret.
På nyeste nummer er det igen Claus Flint Bjerg i front der har fundet inspirations fra sit eget liv, "(han) stod på det tidspunkt i sit liv med et forlist forhold i bagagen og manglede tag over hovedet. Han fik husly i en kælder under et gammelt autoværksted, som husede både motorcykler, galleri og et øvelokale. Her boede han sammen med bygningens ejermand, og det er den ejermand, sangen handler om".
Her er Dagens Track, hvor bandet har skruet tempoet noget i vejret i forhold til tidligere: