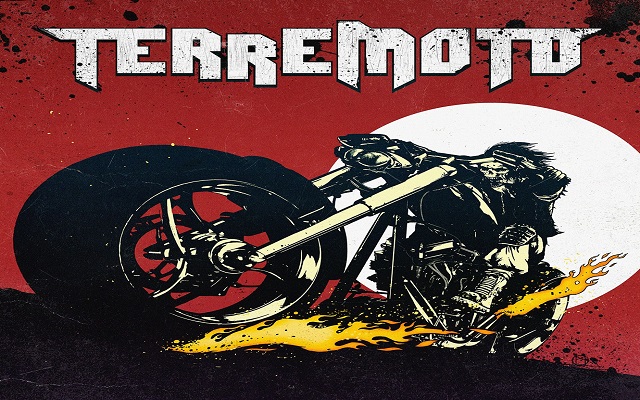 Terremoto er spansk for jordskælv, og der er da også tale om en slags musikalsk udgave af et sådan, når bandet ruller deres tunge, rumlende rock ud. Bag soloprojektet (med hjælpere) gemmer sig Alioscha Brito-Egaña, der også slår sin folder i President Fetch.
På nummeret "Get My Burn", som vi har premiere på her, har han fået hjælp af Bo Morthen Petersen (Black Seagul, ex. On Trail), som har stået for tekst og vokal. Alioscha Brito-Egaña står selv fro guitar, trommer og synth.
Nummeret er en del af en split-udgivelse sammen med Drone Of The Dragonfly, som udkommer d. 22/4. Bag det navn gemmer sig endnu en der også huserer i President Fetch, nemlig Carsten West, hvor stilen er mere ovre i noget stoner/psych i forhold til jordskælvet hos Terremoto.
Men i denne omgang gælder det altså Terremoto's selvproklamerede "natural disaster rock", som du kan rystet kranie og korpus godt og grundigt af her: