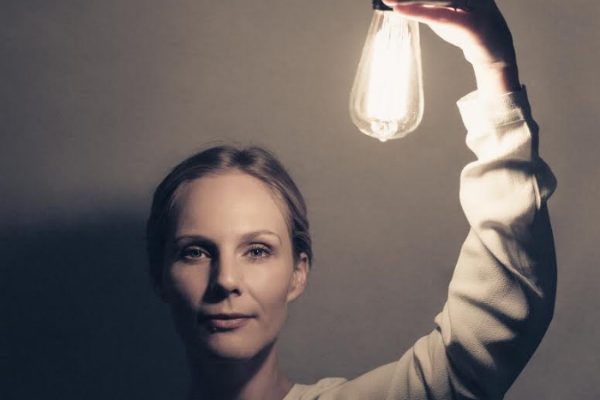 Tidligere i år udsendte Mia Marion debut-EP'en What We've Become, som jeg fandt 5 stjerner frem til i min anmeldelse. Nu er Mia Marion klar med en video til nummeret 'White Ocean', som vi har premiere på her.
'White Ocean' handler om mødet med et menneske som insisterer på at gøre alting selv, og aldrig tage imod hjælp fra andre. Teksten beskriver grænselandet mellem selvstændighed og utilnærmelighed.
Fortælleren forsøger at hjælpe vedkomne, men kæmper for at blive lukket ind: "I'll be there, don't hang me high as the cold waves roar// Blinding flares from twirling sand, they will guide you so far, when you're going, you're going alone". Der er en uforløst stemning i teksten, og lytteren må selv tage stilling til udfaldet af historien.
Lydsiden af 'White Ocean' trækker tydelige spor fra Mia Marions store fascination af Tom Waits' skramlede lydunivers. Bandet har en legende tilgang til instrumentering, som blandt andet har resulteret i en hjemmelavet slideguitar, bygget med blandt andet vinkelbeslag og gaffertape.
"Vi har valgt at gå en lidt utraditionel vej i forhold til arrangementet af 'White Ocean'. Det oplagte valg havde nok været at indspille den som en rockballade med alt hvad det indebærer af trommesæt, el-guitar osv. Vi valgte at tage en anden vej, for at give plads til den upolerede vokal som den primære lydkilde. For at balancere intensiteten i vokalsporet, skabte vi et alternativt lydbillede som kombinerer skamlede analog instrumenter med elektroniske elementer," fortæller Mia.
Om videoen siger hun:
"Vi har brugt lang tid på at udvikle vores livelyd, og derfor virkede det oplagt at skabe en livevideo som kunne komplimentere vores singleudspil, og samtidigt vise hvem vi er som band. One-take fænomenet tiltaler os fordi der ikke er noget at gemme sig bag. Det er et ærligt format, hvor man får hvad man ser. Det er en helt anden situation end at indspille et nummer i studiet, og det havde vi lyst til at vise, efter udgivelsen af What We've Become"
Ikke flere ord på skrift, her får du lyd og billeder – 'White Ocean'.