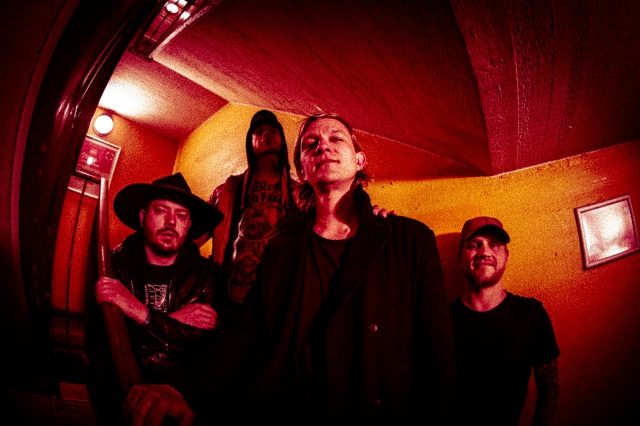 Så er der godt nyt fra psykedeliske Fyn, De Forbandede er klar med en video til det tempofyldte nummer "Byens Ødemark", som vi har premiere på lige her.
Vi har tidligere anmeldt to plader fra De Forbandede, begge to udsendt i 2017. Først deres selvbetitlede debut, der samlede op på 3 EP-udgivelser og senere på året Den Evige Nat. Her blev udtrykket en kende mere regulært rockende end de mere tågede psych-banker, der drev ud fra debutten.
Stilen forsættes på "Byens Ødemark", hvor der på godt, gammeldags dansk er smæk på! Orglet, der sørger for meget af den psykedeliske stemning, er stadig til stede, men virker nu endnu mere rockende og fyrigt end tidligere, som om det spiller om kap med guitaren. Men, de skal passe på, at trommer og bas ikke overhaler dem indenom, der er fart på her.
Videoen er produceret, filmet og klippet af Jesper Bergstedt/Truerockvideo.