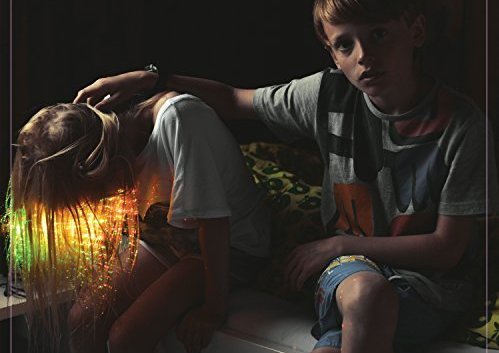 Britpop har tydeligvis været en stærk inspiration hos Paper Tigers og Color Atlas fungerer egentlig fint, hvis man accepterer, at det er tænkt som pop. Især den klubbede rock-feeling har bandet godt fat i på deres anden plade.
Der lægges stærkt fra land på Color Atlas. Med potente, agressive synths og rumklangsbåret vokal over distortede guitarer kan det virke helt Kasabian-agtigt – bare lidt mere beskidt. Cool!
Og den pumpede, klubbede stemning kigger frem flere gange igennem pladen, som dog – lidt som Kasabian – ofte bøvler med at holde interessen igennem et helt album.
Variationen fra Paper Tigers består så i mere happy-go-lucky melodier som 'Drinking in the Night' og 'Stab Me If You Dare' samt Beatles-agtigt ballademateriale som 'Living is Easy' og 'Come With Me for Coffee'.
Og en hurtig del-konklusion bliver dermed, at bandet er ret fedt, når de kører på med det klubbede, potente materiale, mens variationerne lider en del under lidt for kliché-tunge tekster, samt brobygningen fra den ret potente lyd til det mere enkle.
Det fungerer ganske glimrende, når Linus Valdemars vokal sovses godt ind i effekt i de mere energiske numre, mens det bliver lidt et spring på de mere stille skæringer. Det er langt fra fatalt, men nok til at man lige spidser ører, når skiftet sker. Om det så er godt eller skidt er lidt uafklaret.
Der er ingen tvivl om, at bandet har hørt deres andel af Gallagher-brødrene, men vælger alligevel at udvikle på lyd og udtryk så det bliver deres eget.
Det er svært at finde deciderede ørehængere på pladen, men samtidig også svært at finde et udpræget dårligt nummer – hvis man ellers køber ind i tekstpassager som "It's aaaaaaall right / when we're drinking in the night".
Lyden fungerer overordnet set rigtig fint selv om der til tider opstår et ønske om variation i anvendelserne af synths; på numre som 'She's got the Vipe' skal man måske bare glædes over, at de ikke er gået efter en citar-lyd, da nummeret ellers har mange hints af groovy sixties.
En halv-tung sag som 'On and On' fungerer derimod fremragende med en dreven bas, tunge, rumklangsberigede trommer og et refræn, der på forståelig vis kunne sætte sig i øret. Ikke så meget slinger, ikke så ekstraordinært, men potent og fint fremført!
Color Atlas bliver dermed et hæderligt bekendtskab i en form for post-britpop. Og da bandet både har fint styr på den klubbede lyd og formår at få variation ind i lydbilledet, så er vi i god gænge. Spørgsmålet er så, om der er materiale, der er godt nok til at vippe numre som 'Shoot The Runner' af pinden, når jeg kigger i musiksamlingen – men mindre kan også gøre det.
Anmeldt af Troels-Henrik Balslev Krag