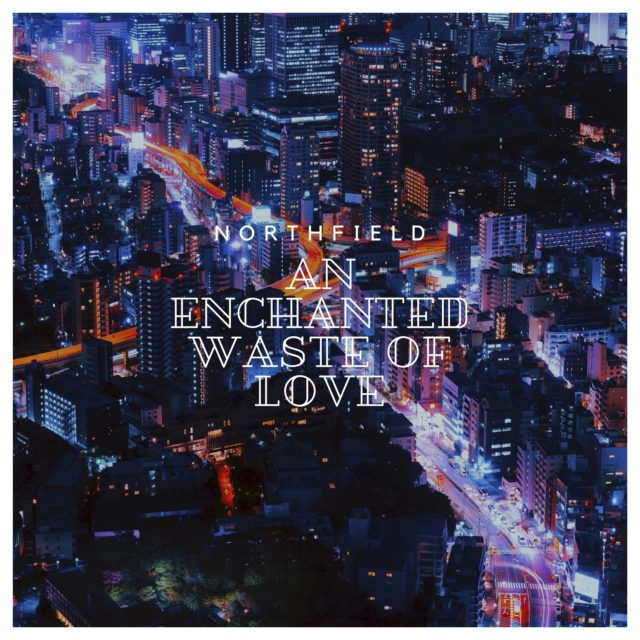 "I want to be part of something bigger" går refrænet i åbneren, 'My Mind', på An Enchanted Waste of Love. Og selv om ytringen er sympatisk, så bliver det efter få gennemlytninger klart, at pladen nok ikke er "det større". Der er nemlig tale om en virkelig fint produceret plade – med ret forglemmelige numre.
Åbneren og næste nummer, 'Falling to My Knees' byder på en særegen vokal der blander tangerende stemmeknæk med noget nasalt. Det er interessant men også lidt… Sært?
Begge numre er dog særdeles velproducerede og man må imponeres over, hvor lækkert og 'færdigt' det hele lyder; der er tale om et ret fuldfedt lydbillede og åbneren byder også på lækre falset-kor, der både er skidegod produktion og super velleveret.
Personligt når jeg dog at blive træt af vokalen allerede efter de to numre. Det er smag og behag. Tredje nummer, 'Talk, Talk, Talk', minder så pludselig om noget Gents kunne have lavet. Både lyd og vokal er pludselig noget mørkere i tonerne og jeg tænker også, Northfield vil vinde en vis sympati hos folk, der er glade for netop Gents.
Der er altså variation på pladen hvilket igen vidner om stærk produktion, tanker om hvordan man leverer en plade og holder opmærksomheden hos lytteren. Eller i hvert fald bruger nogle tricks for at forsøge at gøre det. 'Who Are You' har noget, der kunne minde om Gangway over sig; den der blanding af ballade og noget dansabelt. Dog uden den tørre humor, Gangway blandt andet lever af.
Og selvfølgelig er der også en regulær ballade, inden pladen afsluttes med titelnummeret. Hvor den nasale vokal er tilbage, der leges med breaks og flow og nummeret i øvrigt ikke trækker sig i langdrag. Det holder sig fint under de radiovenlige 3 minutter.
Du skal høre An Enchanted Waste of Love for produktionen! Det er en smukt indspillet plade med små detaljer her og der, der bare er lækre. Skarpt mix. Forbilledlig omtanke for, hvordan man laver leverer seks numre (og et lille instrumental-intermezzo inden sidste nummer) så det aldrig bliver monotont. Og er man glad for særegen vokal, vil man også have noget at hente på mini-albummet.
Slangen i Paradis er dog, som nævnt ovenfor, at ingen af numrene rigtigt fænger. Man kan sagtens sidde og nørde produktion, mix og lyd mens man hører pladen. Det er der god grund til. Men da pladen ligger inden for den meget brede definition 'pop' er det et problem at man så hurtigt glemmer numrene, de ikke rigtigt har den der syng-med appeal selv efter adskillige gennemlytninger og pladen dermed får et underligt, generisk præg.
Jeg kunne sagtens finde på at finde denne plade frem igen – for det et overbevisende lyd. Men at finde det nummer, hvor det virkelig rocker, som står ud og som skriger "SPIL MIG I RADIOEN"? Nej, det er der simpelt hen ikke.
Anmeldt af: Troels-Henrik Krag