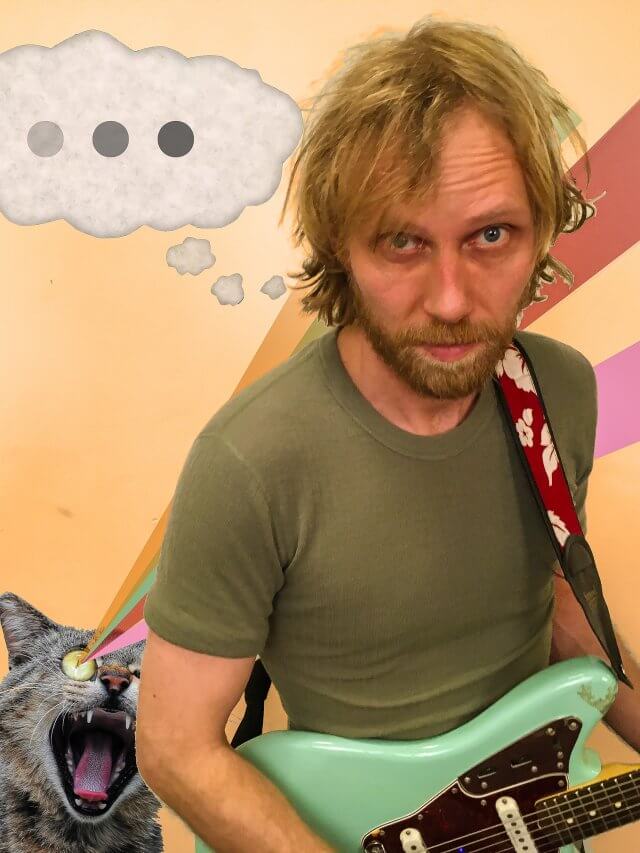 How To Lose Face sætter smil med EP'en, Boomers Can't Be Choosers. Lo-fi udtryk, humor og en god portion uprætentiøs tilgang kompenserer for den faldende kadence, EP'en leverer. 
For det starter ud i hæsblæsende tempo på titelnummeret. En punket bas, et stramt sæt trommer og falset b-vokal og en galskab i udtrykket, der sender tankerne i retning af A Kid Hereafter, Tiger Tunes og I Am Bones sætter barren virkelig højt. Ja, der er endda et råb-med-inviterende refræn. Stærkt!

Det høje tempo daler allerede ved andet nummer, hvilket er godt og skidt, for man var nok blevet stakåndet, hvis alle fem numre holdt det. Men samtidig fungerer det så fint på åbneren, at netop dette nummer kommer til at fremstå stærkest. Udtrykket bevares dog hele vejen igennem EP'en: Det er ikke SÅ alvorligt det her. 
Skal vi sætte en genre på, vil slacker være nogenlunde dækkende og i perioder kan udtrykket minde om Car Seat Headrest og rumme nogle af de samme kvaliteter:
Det er lidt selvudslettende, men også kritisk overfor andre. 
Som i 'Persona Non Grata', hvor henholdsvis sangskriveren og en 'you'-person bliver gjort til et (emotionelt) 'shipwreck' i teksten. 
Slacker-udtrykket gør også, at der er stor risiko for at falde igennem, når der kommer alt for meget fokus på sanger-evnerne. 'Just a Phase', som folder sig ud som en ballade, kommer derfor til at fremstå noget svagere end de øvrige numre, og afslutteren, 'Crown My Head', bliver lidt svær at komme igennem med falsetten. Dog er der noget legende over teksten, der redder nummeret og gør, at afslutteren bliver en fin afrunding på pladen.
Det ændrer dog ikke på, at momentum falder stødt gennem hele EP'en. Galskaben synes at aftage og man kunne frygte, at hvis der havde været tale om en langspiller, så ville projektet fortabe sig i irrelevans. Sådan går det heldigvis ikke, og det er hverken den første eller sidste plade, der lægger stærkt ud og så sidenhen taber i hvert fald lidt af pusten. 
Men hvor åbneren er suverænt stærkest, er der også små, sjove detaljer at finde på de øvrige numre. 'Crown My Head' byder eksempelvis på en guitar-solo hvor tonerne loopes i én eller anden delay-effekt, hvilet på én gang lyder lidt billigt, men også sjovt og bliver et eksempel på hvordan en effekt, der umiddelbart ingen mening giver faktisk kan få et liv, hvis den tænkes med i en tongue-in-cheek tilgang. 
I øvrigt hurra for guitarsoli!'Crown My Head' leger også med sproget og vendinger og åbner med 'From the pearly gates of Hell…' 
Den let legende tilgang gør bestemt EP'en lytteværdig og det er også let at holde af titlen, som lægger fint op til den lidt uhøjtidelige, legende tilgang. Men del af mig som lytter er lidt ærgerlig over at hele EP'en ikke holder det niveau, åbneren lover.

Men når alt er talt op og lagt sammen, så er det en ret fin, lille EP som måske indikerer at How To Lose Face har fundet en mere ensrettet og ret solid hylde at stille sig på med slacker-udtrykket.

I hvert fald er det underholdende, uhøjtideligt og i glimt ganske galt. 

Anmeldt af: Troels-Henrik Krag