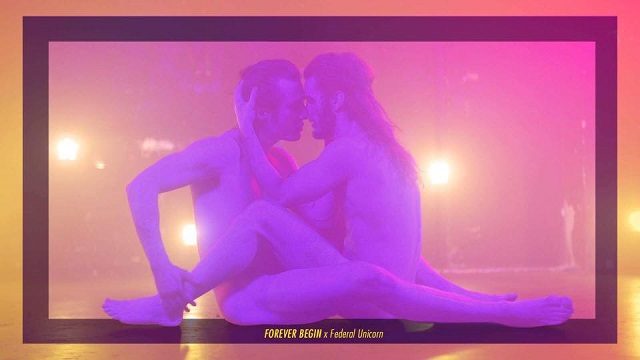 "Forever Begin" er en historie om modsætninger, konflikt, attraktion og løsninger. Sangens lyrik er kontant og refererer til illusionerne i vore egne tolkninger samt den måde vi bruger og misbruger magten givet til alle mennesker – magten til at skabe og begynde igen og igen.
I videoen illustrerer vi to modsætninger der mødes og har det endelige opgør. De to karakterer hedder "Cosmic Right", en skabning fra mørket, repræsenterende konservatisme og "Cosmic Left", en skabning af lys, repræsenterende udvikling og fremtid. Mens de to karakterer også repræsenterer det nuværende politiske kaos, har vi udviklet dem som abstraktioner fra en anden verden for derved at kunne sammenligne dem med enhver konflikt mellem to modsætninger".
Sådan lyder det blandt andet om det ny nummer og den tilhørende video fra Federal Unicorn, som er Dagens Track.
"De kan enten begge dø, eller begge give op", lad os se hvad der sker: