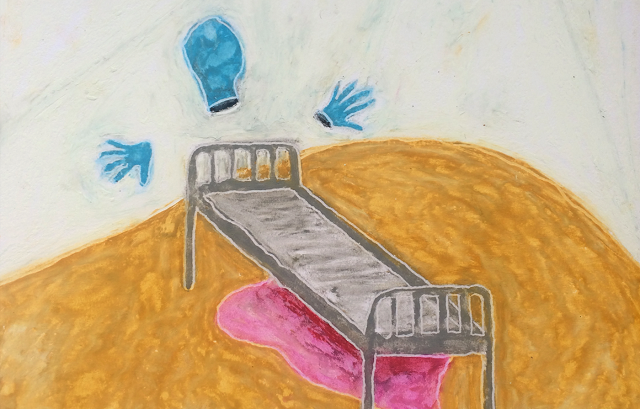 Eerie Glue, som vi tidligere har anmeldt 4 EPer fra, ja, de er produktive, er snart klar med debutalbummet The Benefits of Being Mad, der også er titlen på nyeste single.
Sangen blev til, da bandet skulle have skiftet et enkelt nummer til debuten ud og bygger på en guitar-idé frontmand Bünyamin baksede med sidste sommer i henholdsvis København og Paris. Det er måske også derfor, at nummeret i følge bandet selv er det, der skiller sig mest ud på pladen?
Sangen handler om, at være tæt på folk med svære sindslidelser, som skizofreni, og at kunne finde skønhed i selv de værste situationer. Musikalsk nævner Eerie Glue, at der er referencer til både The Beatles "Blackbird", Cohens "Is This What You Wanted" og et lyrisk nik til Fleetwood Mac's "Little Lies".
Her er Dagens Track: