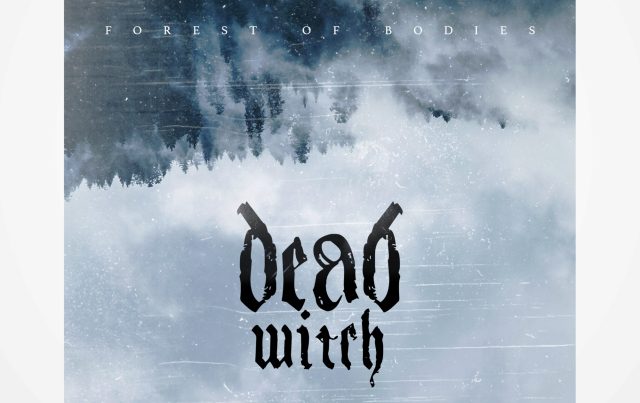 I krydsfeltet mellem hardcore og metal finder vi Dead Witch. Der er smæk på fra første taktslag og masser af vrede over hele linjen. Over fem numre bliver det dog småt med variationen for det ellers velspillende band.
Tekstuniverset låner nok mest fra metal med titler som 'Bringer of Death', 'Forest of Bodies' og 'Woman With A Soul From Hell', mens lyden i sin relative beskidthed trækker mere på klassisk hardcore. Med relativt lange numre lægges der også lidt afstand til i hvert fald visse typer 'core.
Til gengæld holdes der fast i festlige grooves. 'The Hour is Upon You' groover virkelig fint derudaf og bliver en festlig toer oven på den ret brutale indledning.
Men der ER hele tiden tænkt i det brutale og aggressive: Der er mere growl end scream og det bliver som de fem numre udfolder sig lidt en anke: De dybere vokaler kommer til at mudre lidt i et ellers bas- og mellemtone-tungt lydbillede.
Der forfaldes ikke til alt for mange tekniske detaljer og generelt virker det til, at energien skal findes i især den fremdrivende bas og den rå vrede. Og det lykkes i et vist omfang. At fokusere lytningen til bassen giver i hvert fald en oplevelse. Men intet band er selvfølgelig blot bassen.
Der er noget sejt over grooves og der virker til at være ret godt styr på, hvornår man er fremme og hvornår tilbage på beatet. Vi nærmer os altså den konklusion, at bandet er dygtigt og har godt styr på deres lyd og udtryk. Festlig brølen derudaf.
Men når de stik så er taget, så strander vi også lidt. Måske ville en fuldlænge-plade have medført at bandet inviterede øvrig variation ind mellem numrene. Men på EP'en bliver det desværre lidt ensformigt. Og selv om man godt kan sidde og glæde sig til et drabeligt breakdown som i 'Truth Lives in Death', så bliver det lidt trivielt med de meget death-fokuserede tekster.

Drabelighed er en fin effekt, men at trække drabeligheden ud over fem numre bliver simpelt hen for meget af det gode. Hey! Jeg er helt med på, at rock og metal skal være sejt, helst ikke for svært at drikke øl og til og på den konto også festligt. Og der sætter Dead Witch fine flueben.
Men der mangler de virkelig gode numre, og fordi de ikke rigtig materialiserer sig over EP'ens spilletid bliver det aldrig rigtigt en god udgivelse, men solidt er det.
Anmeldt af: Troels-Henrik Krag